Port Stirling Mystery #5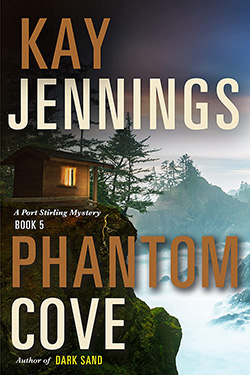 The honeymoon is over for Police Chief Matt Horning… in more ways than one. Secrets from the past return, hiding a killer. Winter on the Oregon coast—it doesn't get any darker.
The alarming discovery of a ghost gun in a routine arrest in Port Stirling sets off warning bells for Matt Horning and his police colleagues. Is it the tip of the iceberg in this suspenseful novel?
Matt Horning and Fern Byrne discover that greed and revenge are powerful motives for murder, as they investigate new trouble in their small coastal village. In this alarming case, the entire crime team must pull together to fight the evil that is dangerously close to home.
And they'd better hurry.