Former PR and marketing professional turns her hand to writing novels.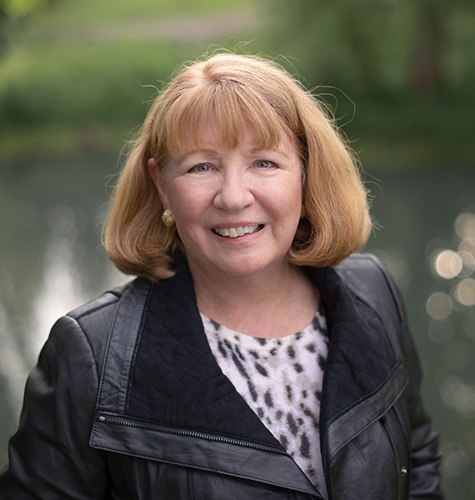 A writer and editor for other people most of her career, Kay Jennings started a new chapter in her life as a published author in 2019 when she created the Port Stirling Mystery series. She now writes full-time.

Kay's focus during her years in the corporate world was PR, corporate communications, sports writing and editing. She's been a writer/writing coach for Bleacher Report, a premier international sports website. Previously, she directed Internal Communications at Nike, Inc. She's also held senior management positions in tourism and healthcare communications. Kay founded Paris Communications, a full-service communications firm, which she's owned since 2000.

Kay was born and raised near the Oregon coast in a small town not unlike her fictional Port Stirling. She now lives in Estacada, Oregon, with her husband, Steve, and spends much of her time in their five-acre garden. Traveling the world, playing bad golf, cooking, reading, and following several sports teams takes up the rest.

She is a member of Mystery Writers of America, Sisters In Crime, Willamette Writers, and Oregon Writers Colony.
---
I intend to continue writing the Port Stirling Mystery series as long as readers want it, and I'm now at work on book 7, with a terrific idea for book 8 to follow. I also have plans in the works for a non-fiction book entitled We Moved From the City To the Country, and Here's What Happened. My husband and I left an urban life in Portland, Oregon, and moved to a rural five-acre property forty minutes outside the city. Our first two years were, to say the least, eventful. I'll share photos and stories of our experiences once I catch my breath.
My heartfelt thanks for reading my books, leaving wonderful reviews, and helping me to spread the word. I am forever grateful to you.
Kay Jennings, 2023