Port Stirling Mystery #6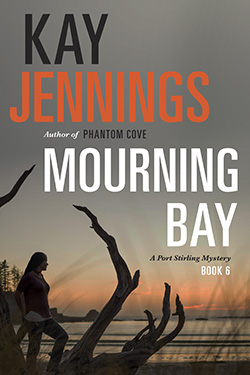 A prominent local woman, Hannah Oakley, drives to beautiful Mourning Bay State Park on the rugged southern Oregon coast, leaves her glasses and a mysterious note on a piece of driftwood, and then walks into the bay, committing suicide—or does she?
Police chief Matt Horning makes a promise to the woman's grieving husband to further investigate the disappearance of his wife, but with no body, no crime scene, and no witnesses, he doesn't have much to go on. Matt's colleagues join in to solve this twisty case, but will an aggressive new detective in the Port Stirling police department upset the camaraderie of the local cops?
Is it suicide or is it murder? And if it's murder, is Hannah's disappearance just the beginning of a new evil in their community?
From its puzzling, mysterious opening to its shocking conclusion, Mourning Bay will remind you to not accept life at face value.