Port Stirling Mystery #4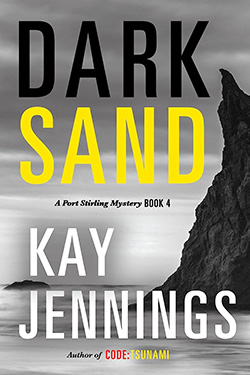 Police chief Matt Horning thought life in Port Stirling, Oregon, was returning to normal after the earthquake. He was dead wrong.
Almost one year has passed since the earth shook up Matt Horning and his coastal village. Now, the world's foremost scientists have flocked to the remote town to study the aftereffects on the sea and land.
Turns out, one of them isn't a nice man. Famous geologist, British Lord Phineas Stuart, goes missing in this gripping whodunit mystery. When the investigation into Stuart's disappearance gets underway, Matt and his colleagues quickly realize they're not hurting for suspects who wish the geologist harm. Has Stuart just taken off somewhere, or is a jealous competitor responsible for the missing scientist?
Will this mystery drive a wedge in Matt and Fern's new relationship? Are they over their heads trying to find a villain amongst their brilliant visitors, and are they in the crosshairs? How far will people go to protect what they love when the stakes are high?
Revenge…Greed…Spurned Love—which is it? Matt Horning and his colleagues return to solve the puzzle in Dark Sand.